Relaxation

The relaxing and calm atmosphere will make you forget you are in Tokyo. Share unforgettable memories with your loved ones and relax physically and mentally. Your stay will be a memorable one.
【 Check in 15:00 / Check out 12:00 】
Room type
*All rooms are non-smoking.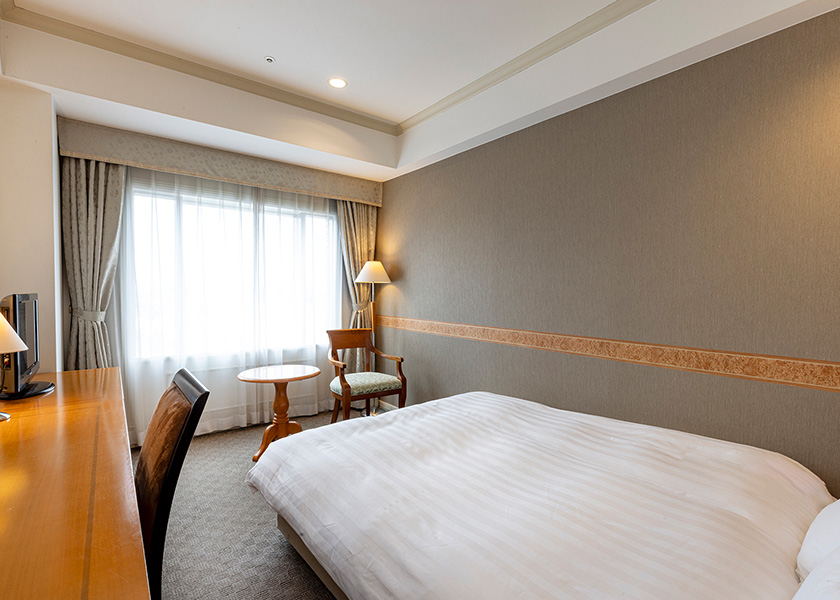 Double (single use) /21㎡
A luxurious room where you can relax on a double bed.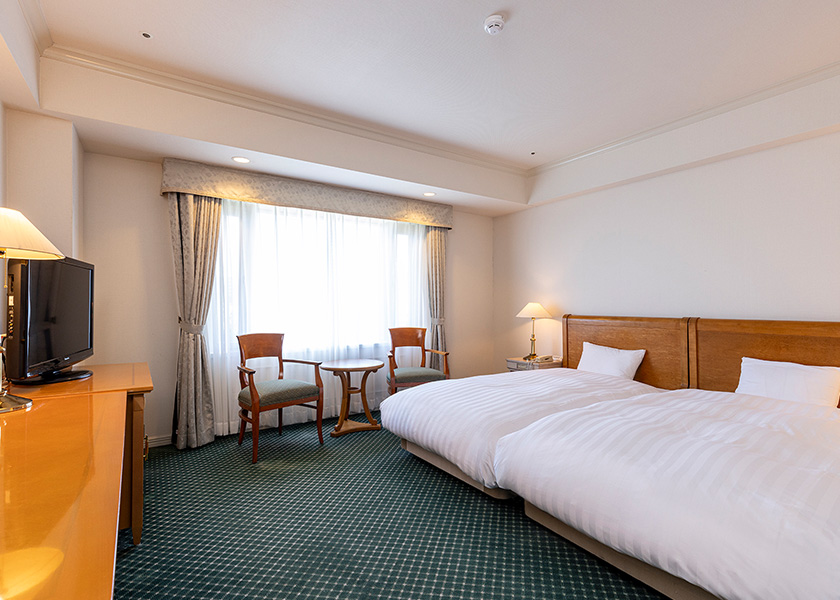 Standard twin /31㎡
A spacious twin room with a private bathroom.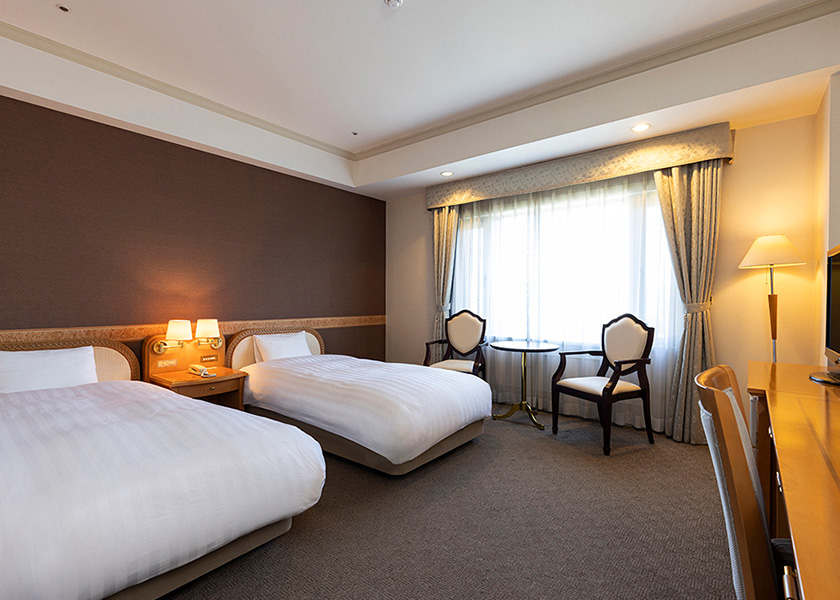 Executive twin /32㎡
A quiet, calm room on the top floor with a private bathroom.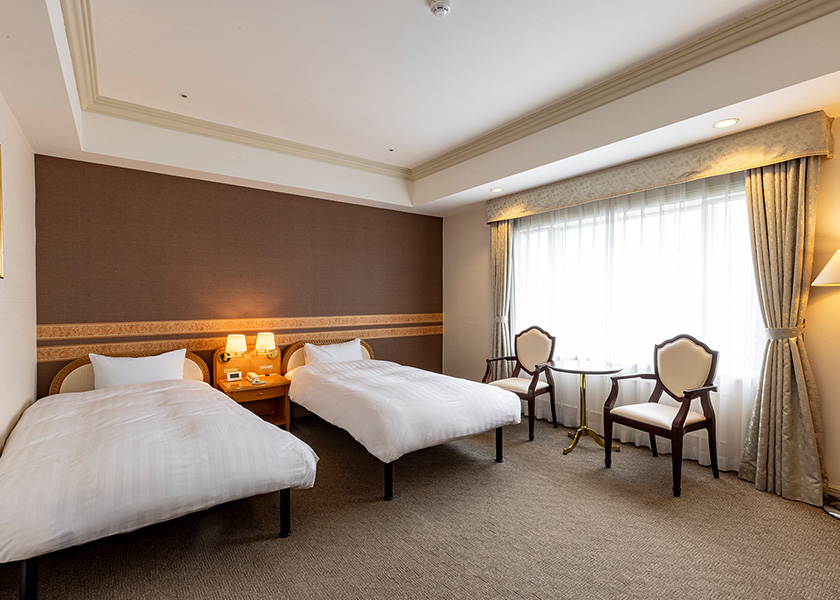 Deluxe twin /37㎡
The largest twin room of the hotel. Accommodates up to 4 people.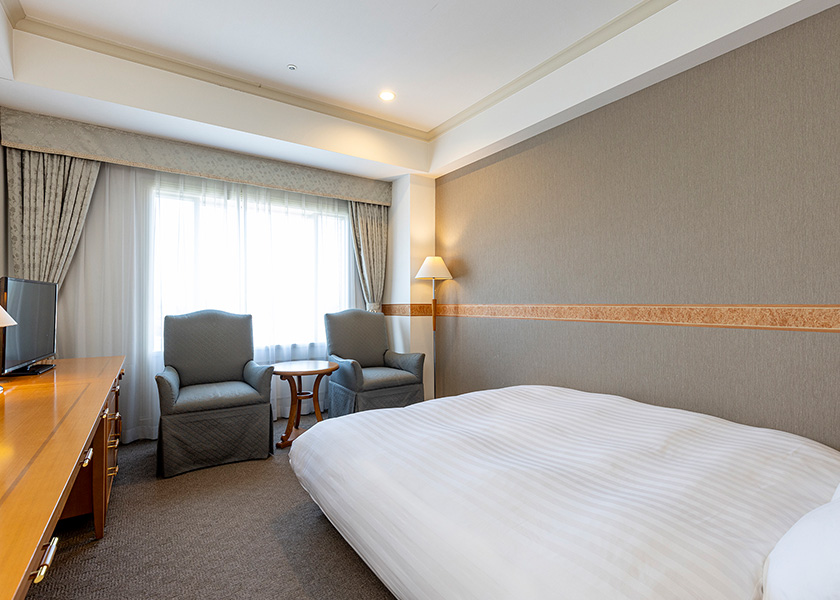 Deluxe double /25㎡
A special, one-of-a-kind double room on the top floor from which you can see Mt. Fuji when the weather is fine. Reservation by telephone only.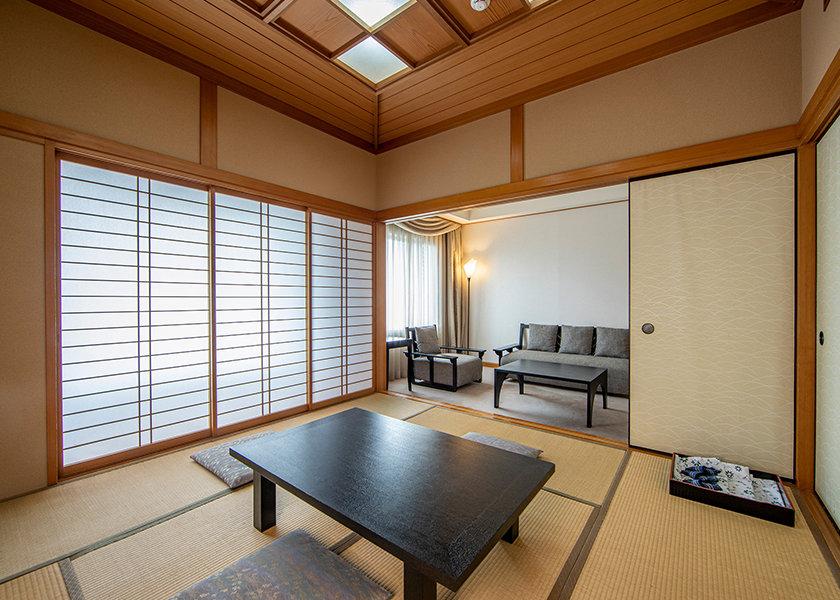 Japanese-style room /47㎡
A one-of-a-kind Japanese-style room on the top floor, perfect for families with children.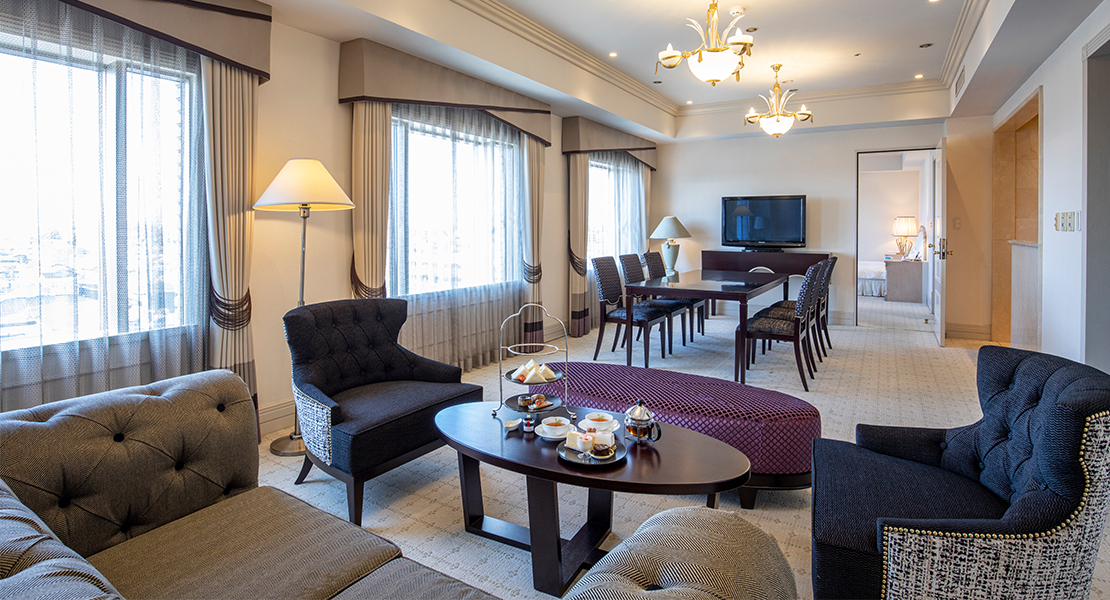 Family room /100㎡
A living room on the top floor with a mini-counter that can be used by family and friends.
Check-in: 15:00, Check-out: 12:00

Different checkout time for groups.
Late-checkout fees
30% fee until 3:00 PM / 50% fee until 6:00 PM / Extra night charge if staying past 6:00 PM
Cancellation policy

Cancellation fees are charged as follows.
■ No-show / no-arrival without prior notice: 100% of your booked rate
■ Same-day cancellation: 80% of your booked rate
■ Cancellation the day before: 20% of your booked rate
※Different for groups of 15 or more.